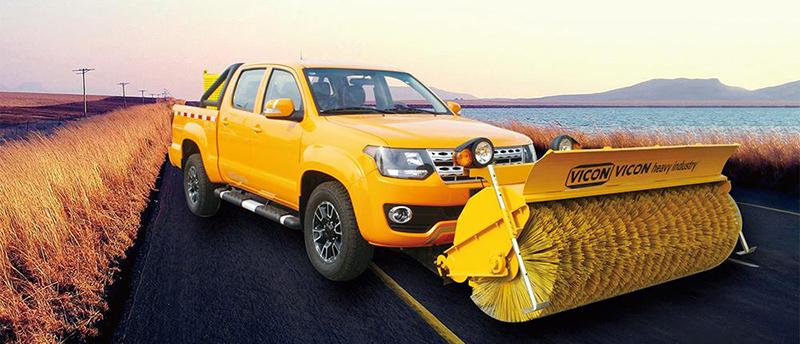 Application
HQ185PS snow broom can be mounted in the front of pickup truck, which is suitable for snow clearing in non-motorized vehicle lane and side road.
Technical parameter
Structure width of broom: 1.85m
Clearing width: 1.6m
Feature
1. The rotary snow broom adopts full hydraulic driving and has independent engine system.
2. The pickup snow broom has independent motor and it can be used as road inspected vehicle when not need to clear snow.
Huiqiang design and manufacture a wide range of snow removal equipment and truck, we are a reliable pickup truck snow broom manufacturer and supplier, offering snow plow, snow blower, salt spreaders, deicing equipment and other snow plow attachments for winter road treatment. With continuous research and development, Huiqiang offers quality pickup truck snow broom with competitive price.