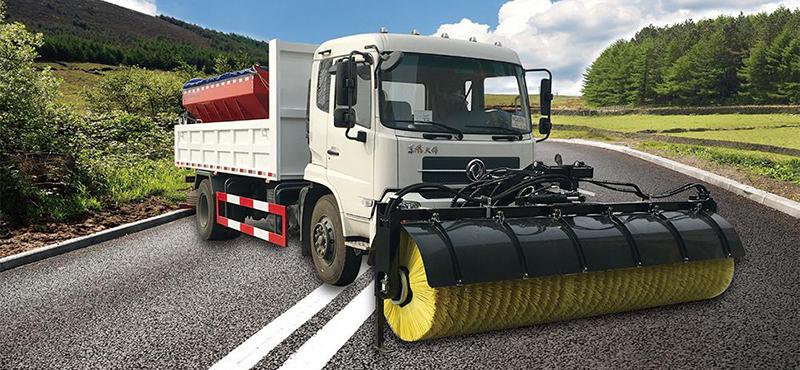 Description
The type of snow plow truck with emission standard of China V adopts Dongfeng 4×2 truck chassis. The front part of truck can install snow plow blade or rotary snow broom and the rear end of truck can install spreader, which is an essential equipment for snow removing in the urban roads, plaza, harbor and so on.
Standard configuration
Chassis brand: Dongfeng DFL1160BX1V chassis
Total weight: 15800kg
Power: 132kw, 155kw (optional)
Size of spreader: 7-10m3
Size of front snow plow blade: 3~3.6m
Size of front rotary broom: 3~3.6m
Huiqiang design and manufacture a wide range of snow removal equipment and truck, we are a reliable Dongfeng chassis snow plow truck manufacturer and supplier, offering snow plow, snow blower, salt spreaders, deicing equipment and other snow plow attachments for winter road treatment. With continuous research and development, Huiqiang offers quality snow plow truck with competitive price.