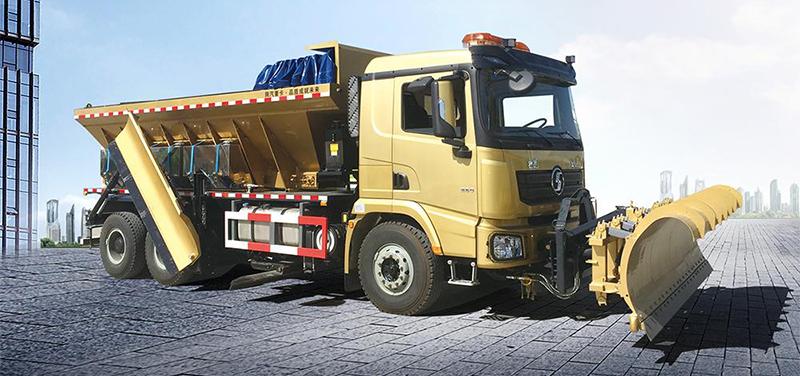 Application
Multi snow removal blade plow truck adopts Shanxi Auto truck 6×4 chassis, which is mainly applied to snow removal for highway, airport, large piazza, urban main road. The snow removal blade plow truck is a large effective integrated snow removal equipment with multifunction. The flank plow blade can increase the snow removal area of single snow removal truck in unit time. By the cooperation of front snow plow blade, middle ice plow blade and rear end spreader, we can help you clean and remove snow more effectively mad rapidly.
Standard configuration
Chassis brand: Shanxi Auto truck 6×4 classis
(total weight: 25T, Power: 276kw, 279kw[optional])
Front snow plow blade: HQC/T series, 3000-3660mm
Flank snow plow blade: HQ244CC, 2440mm
Rotary snow broom: 3000-3600mm
Deicing snow plow blade: HQ330YC, 3300mm
Spreader: HQS series, 7-10m3
Huiqiang design and manufacture a wide range of snow removal equipment and truck, we are a reliable multi snow removal blade plow truck manufacturer and supplier, offering snow plow, snow blower, salt spreaders, deicing equipment and other snow plow attachments for winter road treatment. With continuous research and development, Huiqiang offers quality multi-blade snow plow truck with competitive price.