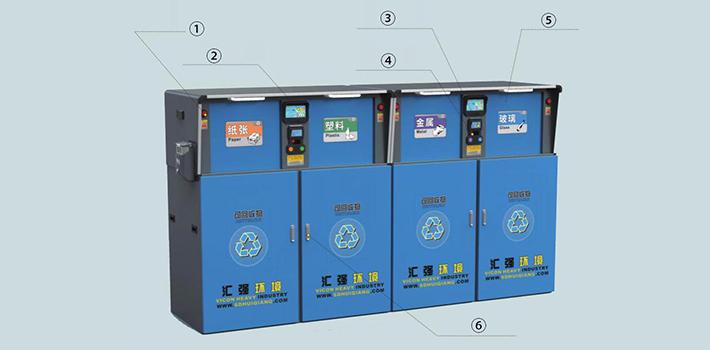 ① Fill-up indicator light; ② 7" multimedia display screen; ③ Recycling bin information display screen; ⑤ QR code scanning device; ⑥ Trash dumping baffle; ⑦ Open button of dumping baffle
Function introduction
1. Our recycling bin has early warning function when the container is full and the each of containers has an early warning indicator light respectively correspond to each inlet.
2. We install smart weighting module in the internal of container and can realize weighting function. You can monitor the weight of recycling bin by your APP on your phone.
3. The recycling bin has the function of temperature detection and temperature inductive probe is installed in the internal of container. When the temperature is more than 70℃, the system will send a text message or send information by APP, which can largely improve the safety of public facilities.
4. Each inlet of container is designed with a floodlight, which is very convenient for using at night.
5. The control cabinet is designed with GPS poisoning module and you can easily find each of recycling bins by APP on your phone.
6. The smart trash recycling bin has multifunction control cabinet. When you finish the sorting of trash, you can scan resident card or QR code on the garbage bag and press related category. Finally, the inlet of related container will automatically open and you can drop your trash into it.
7. Our recycling bin is equipped with player on the multifunction control cabinet and is very convenient for play all kinds of advertisements.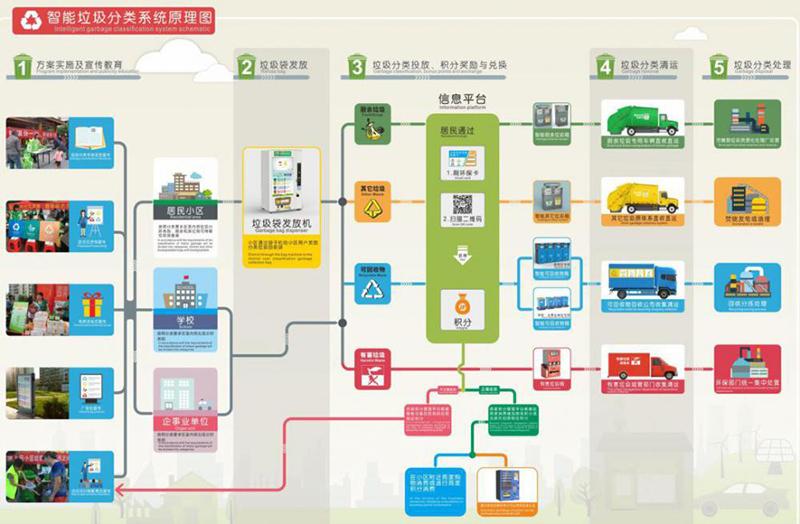 Huiqiang design and manufacture a wide range of municipal sanitation equipment, we are a reliable smart trash recycling bin manufacturer and supplier, offering waste collection and compaction equipment, garbage truck, road and street cleaning vehicle for environmental protection. With continuous research and development, Huiqiang offers quality trash recycling bin with competitive price.