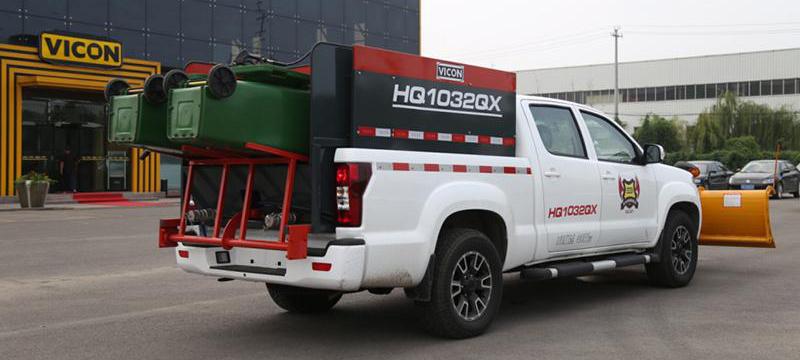 Technical parameter
Water pressure: 250bar
Flow rate: 900L/h
Solution tank capacity: 0.6m3
The trash bin cleaning truck is equipped with heating system and the max temperature of water is up to 90℃.
Feature
1. The trash bin cleaning truck adopts GX390 gasoline engine driving form with power of 13kw, which is featured with greater power, low failure rate and simple maintenance.
2. The shell of trash bin cleaning truck is made from stainless steel materials and adopts fully closed design.
3. Based on your demands, you can choose a set of full-automatic electric water spraying brush with working voltage of 12V.
4. The trash bin cleaning truck adopts high-capacity non-maintenance battery with longer endurance mileage, which is also convenient for replacement and maintenance to ensure the comfortable using of customers.
Huiqiang design and manufacture a wide range of municipal sanitation equipment, we are a reliable trash bin cleaning truck manufacturer and supplier, offering waste collection and compaction equipment, garbage truck, road and street cleaning vehicle for environmental protection. With continuous research and development, Huiqiang offers quality trash bin cleaning truck with competitive price.